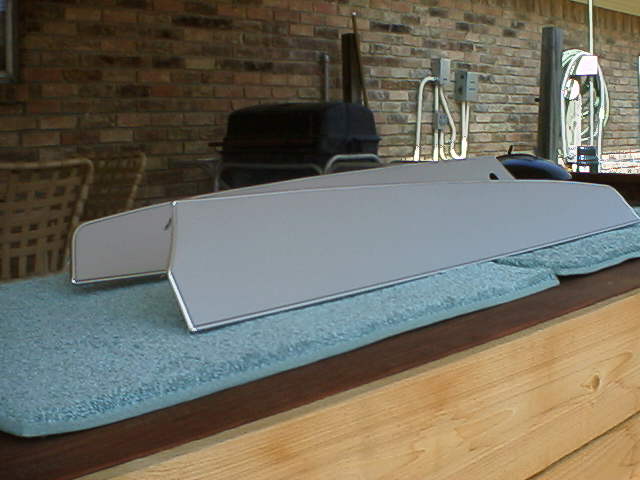 67 brushed aluminum door panels with new inserts
Quality Mustangs is now offering new brushed aluminum inserts which fit over the original brushed aluminum door panels. The new add on inserts are made of real aluminum with an awsome brushed finish and have been given a clear anodized coating to protect them from corrosion and wear. 3M adhesive is used to bond the inserts to the originals to withstand tremendous pull strength under extreme temperatures and moisture. This adhesive is currently used by Boeing on an aircraft wing panel.
These inserts cannot be adhered directly to the vinyl door panels, since they are smaller than the original aluminum panels. The edges will show because there is no lip around it's perimeter. The larger version is not available for now, but if demand is high, we will consider it. Keep in mind that for concours competition, points will be taken off by the Gold Judge if the inserts are used by themselves.
The new inserts over the originals will probably be acceptable by MCA Judges with a minor deduction awarded. On the other hand, the judge may not detect them because of their perfect fit.